Art Deco Era Brown Russian Cufflinks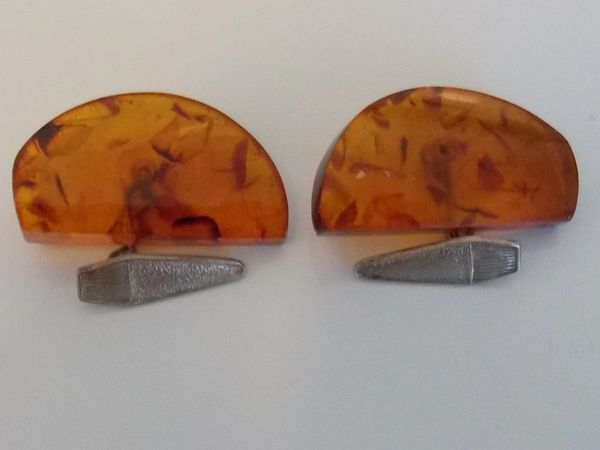 Art Deco Era Brown Russian Cufflinks
Vintage Russian Art Deco era cufflinks. Wonderful natural design. In a translucent medium (showing a bit lighter in photos) brown. Beautiful embossed silver tone backs. Some wear to the back of the silver tone. Very nice, somewhat larger set. Speckled throughout. Amber look. Tops measure 1 1/4 inches long x 3/4 inches wide.
Era:
Art Dec1920's-30's
Size:
1 1/4 inch long x 3/4 inch wide
Color:
Medium brown
Material:
Silver tone metal, unknown tops
Connection:
S-
link
Issues:
Minor tarnishing to underside of back metal link
Share us with the social buttons under every product. Press on the envelope icon to send an E-mail link to this product with a message from you. We do not save, share, or monitor these E-mails. Press on plus sign for more share options.