Asian Inspired Vintage Cufflinks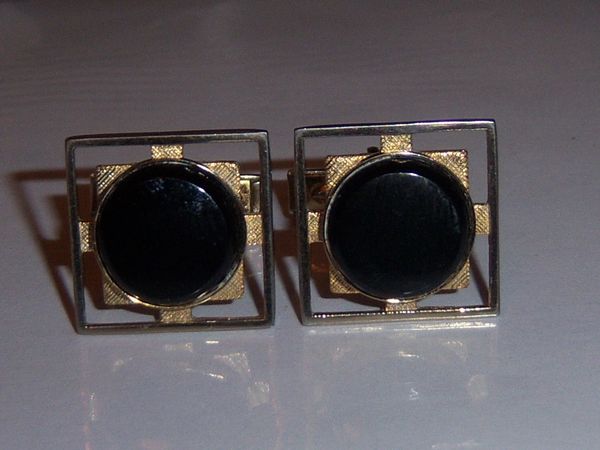 Asian Inspired Vintage Cufflinks
Very nice and simplistic design in these Asian inspired vintage cufflinks. Features a black center stone inside a picture frame surround. Gold tone surround. These cufflinks would look great on either a man or woman. Tops measure 3/4 inch.
Era:
Vintage
Size:

Tops are 3/4 inch across
Color:
Black
Material:

Gold tone metal, black insert

Connection:

Toggle closure

Issues:
Light, to very little wear
Share us with the social buttons under every product. Press on the envelope icon to send an E-mail link to this product with a message from you. We do not save, or share E-mails.