Blue Gray Art Deco Glass Cufflinks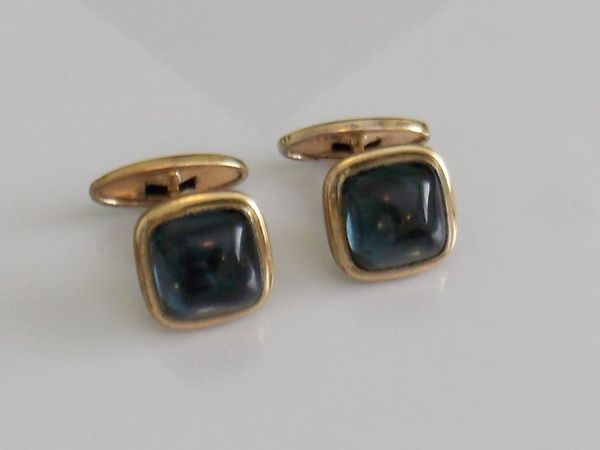 Blue Gray Art Deco Glass Cufflinks
Well made French Art Deco era cufflinks. The colouration on these glass stones are as amazing as a set of blue gray eyes on a stranger. One of a kind. Even the backs were thought out and textured for a great look at either end of the cufflink. Small but charming set has just a small amount of wear to the shafts but they remain hidden in your cuffs anyway. Unique.
Era:
Art Deco



Size:

Oval tops are just over 1/2 inch square



Color:
Blue gray



Material:
Base gold tone metal, glass


Connection:

Standard with Swivel closure



Issues:
Shafts have very minor wear


Origin:
France




Share us with the social buttons under every product. Press on the envelope icon to send an E-mail link to this product with a message from you. We do not save, share, or monitor these E-mails. Press on "plus" sign for more share options.