Classic Black Vintage Cufflinks.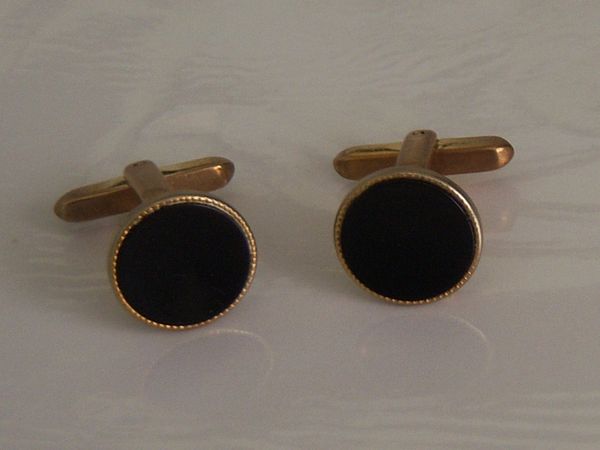 Classic Black Vintage Cufflinks.
Small and classic, black vintage cufflinks. Minor dulling on shafts from love of use. Tops are A+. Unique dotted edge with center disc being pitch black. Very classy looking set at a great price. Tops measure just over 1/2 inch.
Share this item with a friend. Use the social and pin buttons under product. E-mail this listing to a friend with your message by pressing on the envelope symbol. You will be happy to note that we do not use, monitor, or collect any E-mails when using this service.