Convert Spanish Star Button Cufflinks.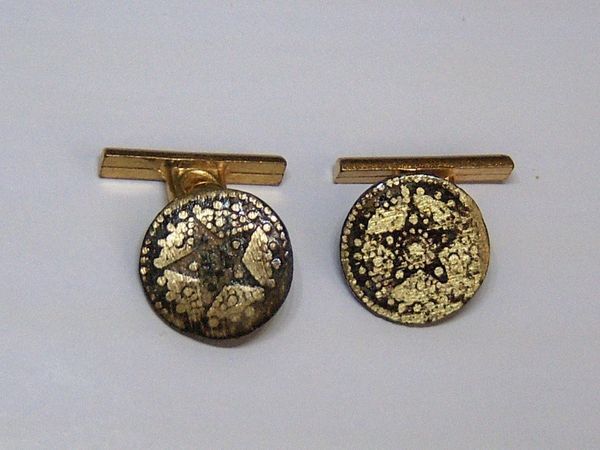 Convert Spanish Star Button Cufflinks.
"Convert" cufflinks are so named for two different parts being put together to make a new cufflink. They have been "converted" into a pair of cufflinks so to speak. We have taken antique Spanish star buttons and added a vintage chain link back. Finding two antique buttons that are alike is near impossible but, these are close. Each are coated to protect clothing and still show some of the black patina highlighted against the brass. On this set, each button is stamped with a makers mark. One is M F while the other is stamped J G. These convert Spanish star button cufflinks measure just over 1/2 inch across.
Origin: Spain
Share this item with a friend. Use the social and pin buttons under product. E-mail this listing to a friend with your message by pressing on the envelope symbol. You will be happy to note that we do not use, monitor, or collect any E-mails when using this service.