SOLD-French Art Deco Cufflinks. Wyvern/Dragon. SOLD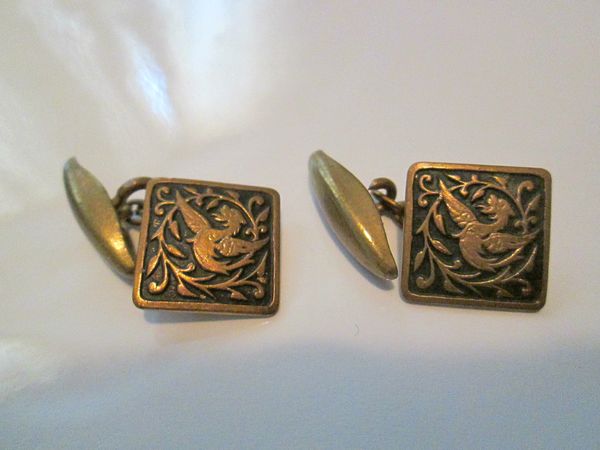 SOLD-French Art Deco Cufflinks. Wyvern/Dragon. SOLD
Vintage French Art Deco cufflinks. Wyvern/dragon cuff links. Made in a Damascene style. Imported from France. A bit darker than shown. Small, charming set for your collection.
Era:
Art Deco.
Size:

Tops are 1/2 inch across.
Color:
Gold tone. Black.
Material:

Gold tone metal. Black background.

Connection:

Chain link.

Issues:

Minor wear to body. Tops are fine.

Origin:
France.
Share us with the Pinterest and social buttons under every product. Press on the envelope icon to send an E-mail link to this product with a message from you.