Grape Leaf Design Antique Cufflinks.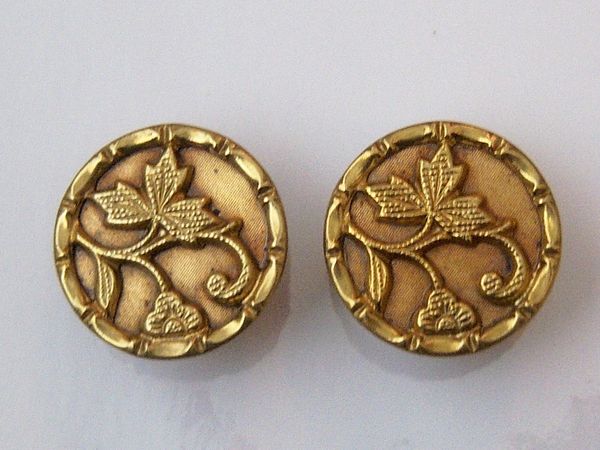 Grape Leaf Design Antique Cufflinks.
This is an amazing set. These grape leaf design antique cufflinks are truly a sight to behold. Tops have a raised grape leaf and flower with a single tendril. The entire top design, including the edging, are exquisitely detailed. Button style back with a fixed shaft that does not move. This cufflink is one piece with no moving parts. Gold tone. Nicely sized at just over 3/4 inch across the top.
Share this item with a friend. Use the social and pin buttons under product. E-mail this listing to a friend with your message by pressing on the envelope symbol. You will be happy to note that we do not use, monitor, or collect any E-mails when using this service.