Large Blue Stone Vintage Cufflinks.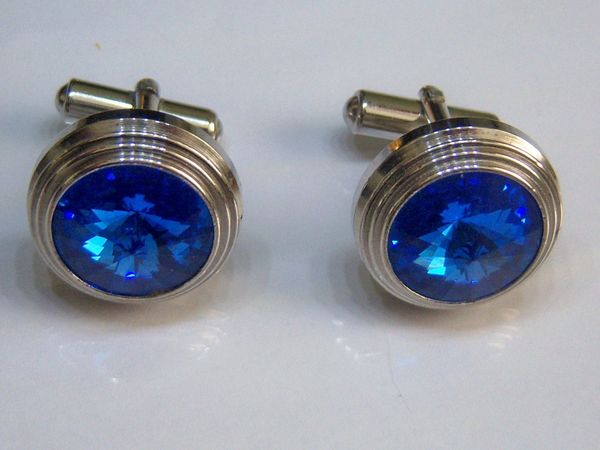 Large Blue Stone Vintage Cufflinks.
Large blue stone vintage cufflinks on silver tone. Features a large blue Rivoli like stone that catches the light very nicely. Probably a vintage 70's-80's set. A nice chunky, and weighty, set with receding rings as a frame for the blue stone. In near mint condition. A handsome set for any man. Blue stone. Silver tone body. Toggle closure. Tops measure a standard 3/4 inch.
Share this item with a friend. Use the social and pin buttons under product. E-mail this listing to a friend with your message by pressing on the envelope symbol. You will be happy to note that we do not use, monitor, or collect any E-mails when using this service.