Light Green Art Deco Russian Cufflinks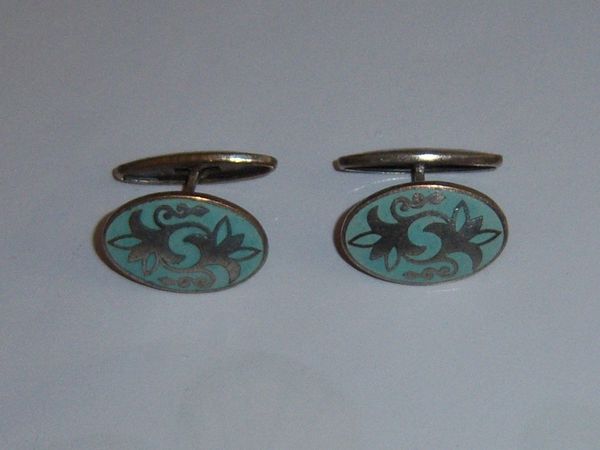 Light Green Art Deco Russian Cufflinks
Light green Art Deco Russian cufflinks with lots of abstract floral flair. Tops are enamel paint with silver tone flower outlines. Great set for either a man or woman. Some of the brass is showing through the swivel closure backs. Great set in hard to find enameling. Expected discoloration here and there on the body from age. All in all, a very nice looking set. Tops measure 3/4 inch x 1/2 inch.
ORIGIN: Old USSR/Ukraine import

Share this and our other items with pin and social buttons under every product. To send a link to this listing with a message from you, simply press on the envelope. We do not collect, share, or monitor these E-mails.