Mid Century Red Lucite Vintage Cufflinks.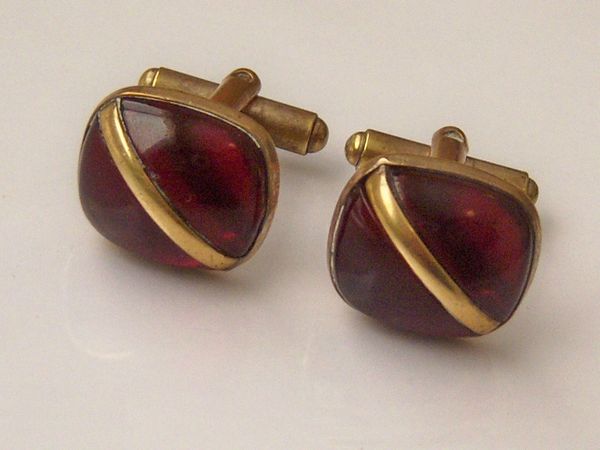 Mid Century Red Lucite Vintage Cufflinks.
Classic mid century cufflinks with a twist. Tops are red Lucite with an accent line running diagonally across the front. Very nice set that lightens as the light reflects off of them. Great set for a casual night out. Some patina and minor discoloration to toggles and shafts as shown in last photo. Normal wear for most vintage sets. Tops are great. Nice red color. The tops on these mid century red Lucite vintage cufflinks measure just over 1/2 inch x 1/2 inch.
Share this item with a friend. Use the social and pin buttons under every product. E-mail this listing to a friend with your message by pressing on the envelope symbol. We do not use, monitor, or collect any E-mails when using this service.