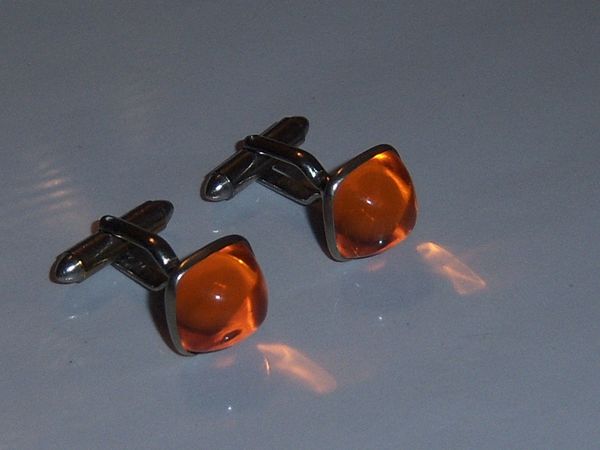 Orange Vintage Cufflinks
A great set of orange vintage cufflinks. Lucite tops that glow as they catch the light. Orange is not an easy color to find in a vintage cufflink. Silver tone body and toggle closures. Some loss of silver tone on toggles which shows a bit of gold tone underneath. Not very noticeable. Square top with the orange cab rising up out of the cufflink. Nice vintage set. Tops measure Just under 1/2 inch.
Share this item with a friend. Use the social and pin buttons under product. E-mail this listing to a friend with your message by pressing on the envelope symbol. You will be happy to note that we do not use, monitor, or collect any E-mails when using this service.