Oval MOP Vintage Cufflinks.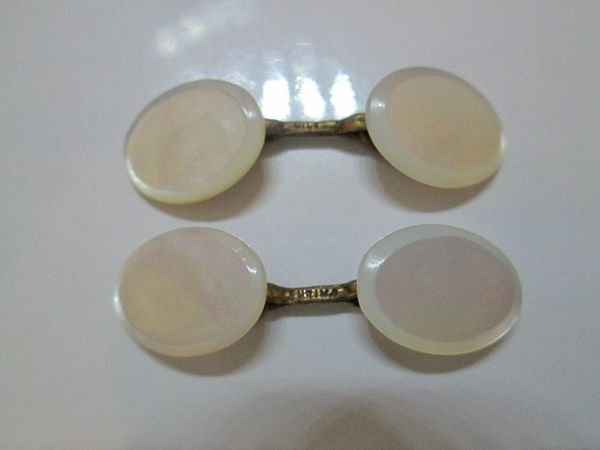 Oval MOP Vintage Cufflinks.
Oval MOP vintage cufflinks. These Mother Of Pearl cuff links are a great standard. This pair dates from the early 1900's. They also have the nice coloration of various colors as the light hits them. A nice set. Stamped Patent and Gilt.



Era:

Vintage/Early 1900's

Size:

Tops are 1/2 inch x just under 1/2 inch.

Color:
White.
Material:

MOP and gilt brass.

Connection:

Bridged

Issues:

Back side of one cuff link has a very small dark spot.

Share this item with a friend. Use the social and pin buttons under product. E-mail a link to this listing to a friend, with your message, by pressing on the envelope symbol.