Plain Champagne Tie Ring.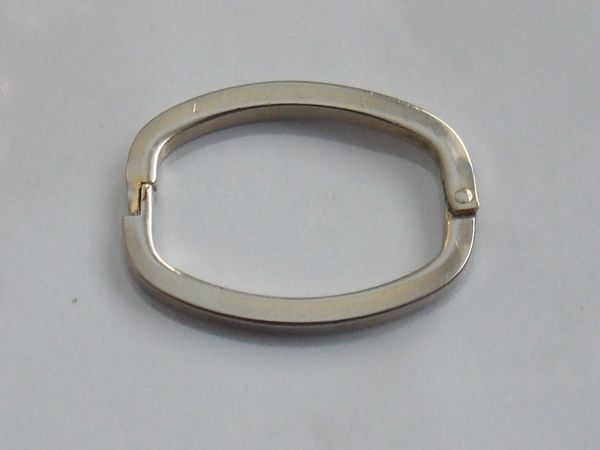 Plain Champagne Tie Ring.
Plain Champagne colored tie ring from the 1980's. These charming tie additions were meant to sit just below the tie's knot to add an accessorised look. They are hinged on one end for easily putting on and removing.This tie ring looks almost silvertone but, has a look of subtle gold tone as well depending on the light. You decide. I cannot quite tell. Hence the name Champagne. Either way, a lovely addition to to your tie. We only sell pre owned original vintage tie rings. These are not reproduction or new. Inside measurement is 3/4 inch wide.