Signed Lion Head Vintage Cufflinks.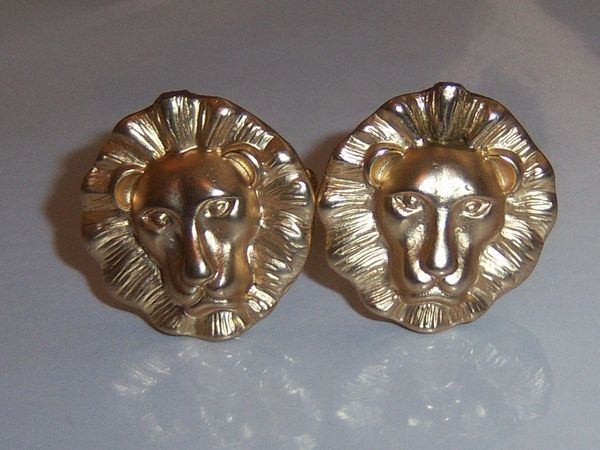 Signed Lion Head Vintage Cufflinks.
Very nice set signed lion head vintage signed cufflinks. This pair is very well made, weighty, and feels solid in your hand. You will really enjoy this because of the quality alone. There is a wear spot where head meets mane at top of one cufflink but, is a manufacturing thing as these are pretty much in mint condition. Tops measure just under 1 inch.
Share our items with a friend. Use social buttons under each product or, E-mail this listing to them by with your message by clicking the envelope. All E-mails are private and not monitored. Feel free to link to us on your site.