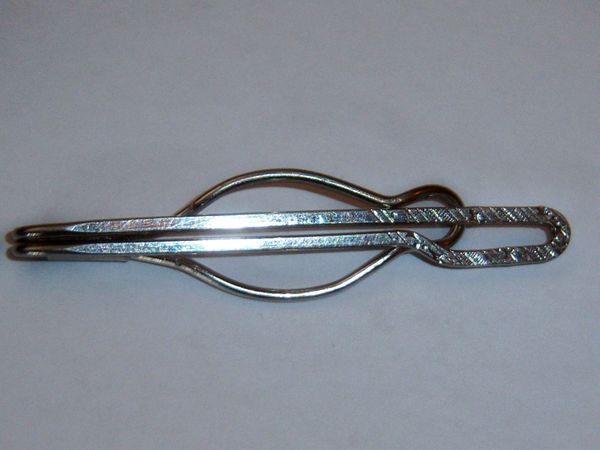 Simple Vintage Tie Clip.
Quite a simple vintage tie clip. Features a silver tone body with a small design at the curved end. Design includes lines and abstract stars. Just "plain n' simple". Would go with any silver tone cuff link set. Some silver tone has worn off on back of clip's slide. Not shown during wear. Slide on, and slide off, closure. Measures 2 3/4 inches long.
Please note that this item will be shipped without tracking to save you on shipping cost.
To your door in Canada may take up to 10 BUSINESS days. Generally items arrive sooner.
To your door in the U.S.A. may take up to 15 BUSINESS days as the item must clear Customs. Generally items arrive sooner.
Share this item, and our shop, with a friend. Use social buttons under product. E-mail the listing to them by clicking the envelope symbol. We do not collect, share, or use any E-mails when using this method.