Small. Dark Blue Glass Chain Link Cufflinks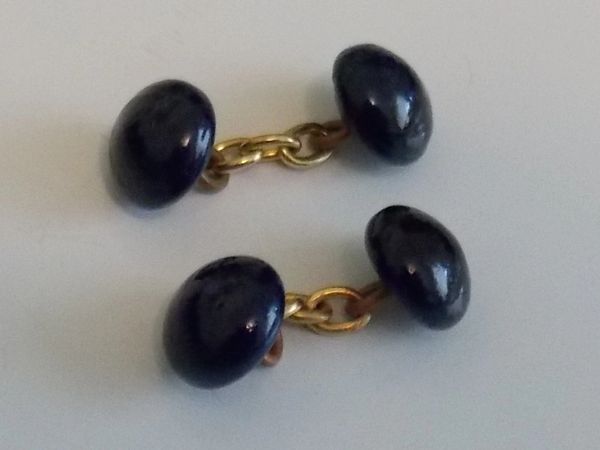 Small. Dark Blue Glass Chain Link Cufflinks
Very dark blue vintage French glass cufflinks. Cufflinks feature glass button style ends with a chain link connection. So dark blue that you may mistake them for black. As with all older glass, sometimes they will have swirls or small imperfections which will be native to the glass being formed. These imperfections will be quite small, almost non existent, and considered part of the glass making process of older pieces. The cufflinks will be as pictured above. A limited amount of these are available.
Era:
Vintage
Size:
Round tops just under 1/2 inch wide.
Color:
Very Dark Blue
Material:
Glass and Gold Tone Chain
Connection:
Chain link
Issues:
Natural glass manufacturing swirls possible
Share us with the social buttons under every product. Press on the envelope icon to send an E-mail link to this product with a message from you. We do not save, share, or monitor these E-mails. Press on plus sign for more share options.