Small Vintage Key Single Tie Clip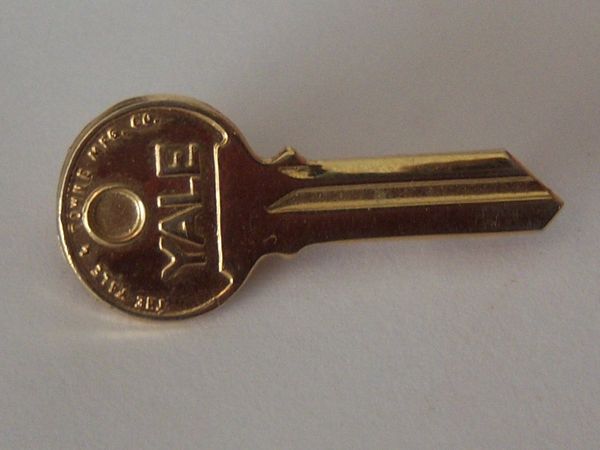 Small Vintage Key Single Tie Clip
Lock up that next business deal. Small vintage 1970's (?) key tie clip in gold tone. Measures 1 1/4 inches long. Features a key on the front and a slide on connection on the back. Wonderful tie clasp for the collector or, anyone who likes a bit of fun in their attire.

Please note that this item will be shipped without tracking to save you on shipping cost.
To your door in Canada may take up to 10 BUSINESS days. Generally items arrive sooner.
To your door in the U.S.A. may take up to 15 BUSINESS days as the item must clear Customs. Generally items arrive sooner.
Share our shop, and this item, with a friend. Use pin and social media buttons under every product. E-mail a link to this listing with a message from you by clicking on the envelope symbol. We do not collect, share, or monitor these E-mails..