Vintage Black Glass Chain Link Cufflinks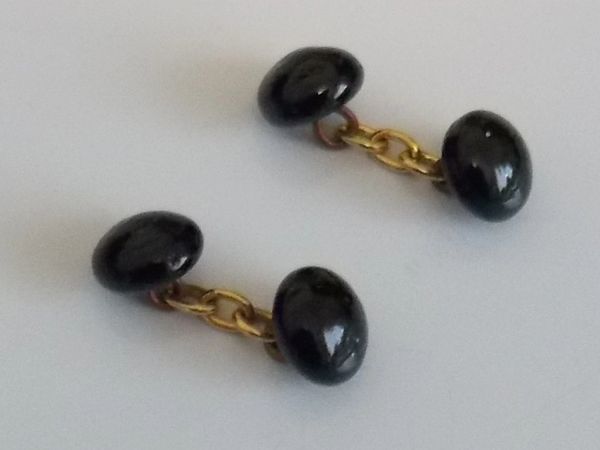 Vintage Black Glass Chain Link Cufflinks
Classic set of vintage black French glass chain link cufflinks. Button style ends with a chain link connection. Truly a standard classic to go with any color shirt. Round button style ends measure just under 1/2 inch across. As with all vintage glass, there may be swirl marks made during the manufacturing process. This is natural to the process and is not considered to be a flaw. No large flaws or mistakes have been noted on these cufflinks. They are very nice sets.
Era:
Vintage
Size:
Round tops are just under 1/2 inch wide
Color:
Black
Material:
Glass and gold tone chain
Connection:
Chain link
Issues:
Normal glass manufacturing swirls are possible
Share us with the social buttons under every product. Press on the envelope icon to send an E-mail link to this product with a message from you. We do not save, share, or monitor these E-mails. Press on plus sign for more share options.