Vintage Butterscotch Blazer Vest Button Chains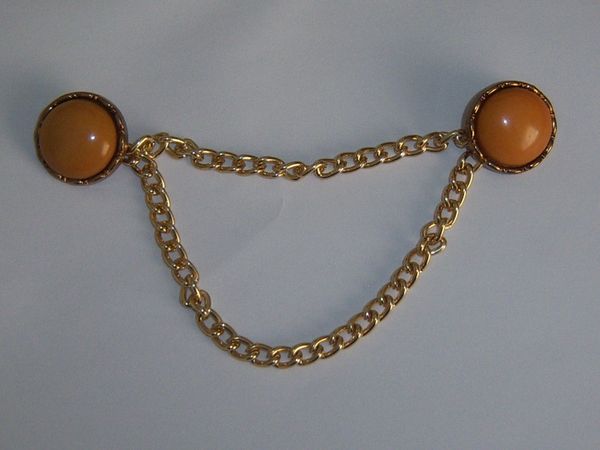 Vintage Butterscotch Blazer Vest Button Chains
Vintage blazer/vest, button chains. A little lighter in colour than shown in photos. A great vest or blazer addition circa 1960's-70's. If you own a double button hole vest or blazer, then this butterscotch coloured button chain will give you a nice splash of colour. The bottom chain drops down to give it that classic English European look. Gold tone chains. Butterscotch coloured buttons. Top chain measures 3 inches in length. Buttons are 3/4 inch across.
To your door in Canada= Up to 10 Business days.
To your door in the U.S.A.= Up to 15 Business days as the products must clear Customs.

Share/Pin us with buttons under every product. Press the envelope icon to send a link to this product with a message from you. We do not read, collect, or share these e-mails.