Large Vintage Christmas Bulb Button Cover Cufflinks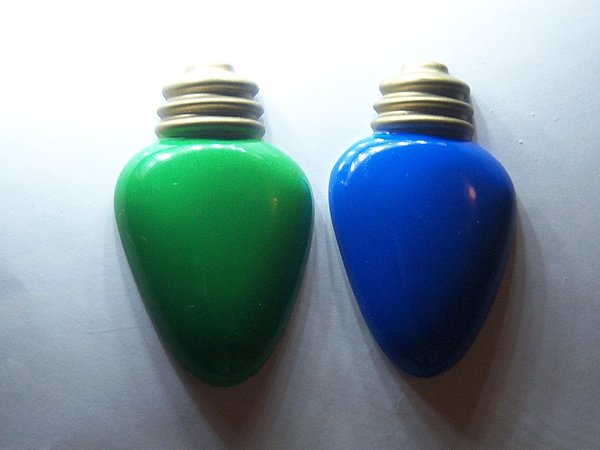 Large Vintage Christmas Bulb Button Cover Cufflinks
Please note that button covers are meant for shirts with buttons on cuffs and not for French cuff shirts. What a fun pair of button covers. Shaped like a Christmas bulb, they will be right at home at any informal Christmas gathering. One blue, one green. These are very large, and will make quite a statement on either your shirt buttons or, cuff buttons. Last photo shows how they will look on your cuff. Made of colored plastic and in very nice vintage condition. Plan ahead, Christmas sneaks up really fast! These large vintage Christmas bulb button cover cufflinks measure just over 2 inches long x 1 1/4 inch wide. To learn more about how to put on button covers, check out my "Links And Research Articles" on my home page. You will be taken to my blog post on the cufflink subject of your choice. Just click on the link.
Please note that this item will be shipped for only $6.00 but, is not tracked to save you on shipping cost.
To your door in Canada may take up to 10 BUSINESS days. Generally items arrive sooner.
To your door in the U.S.A. may take up to 15 BUSINESS days as the item must clear Customs. Generally items arrive sooner.
Share this item with a friend. Use the social and pin buttons under product. E-mail this listing to a friend with your message by pressing on the envelope symbol. You will be happy to note that we do not use, monitor, or collect any E-mails when using this service.