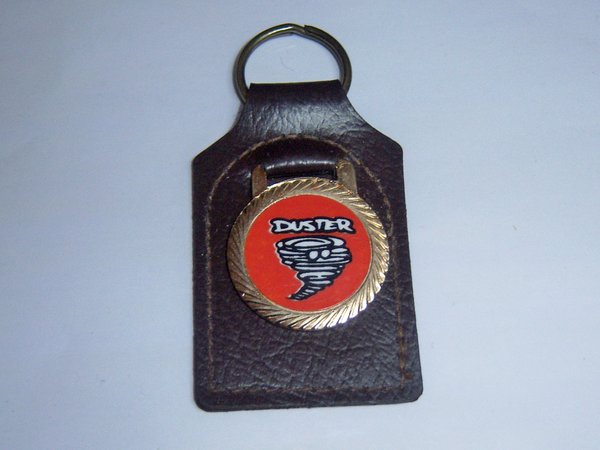 Vintage Duster Keychain.
Great vintage Duster keychain for the auto enthusiast. Features a Duster symbol fob on a dark brown faux leather key holder. Nice piece for the collector. Measures 2 1/2 x 1 1/2 inches.
Please note that this item will be shipped for only $6.00 but, is not tracked to save you on shipping cost.
To your door in Canada may take up to 10 BUSINESS days. Generally items arrive sooner.
To your door in the U.S.A. may take up to 15 BUSINESS days as the item must clear Customs. Generally items arrive sooner.
Share this item with a friend. Use social buttons under product or, E-mail it to them by clicking the envelope. Note that we do not collect, use, or monitor these E-mails.