Vintage Gold Tone Top Hat Collar Bar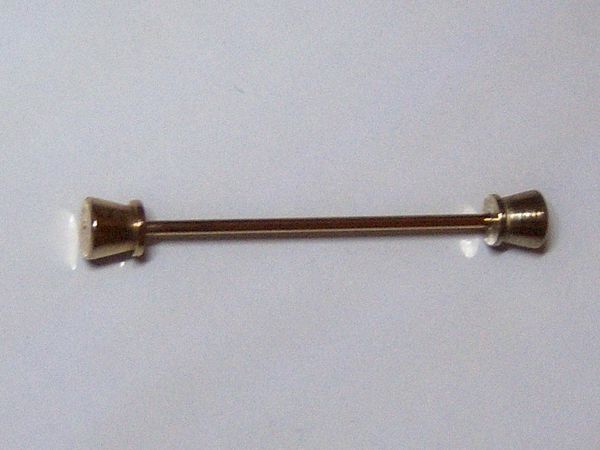 Vintage Gold Tone Top Hat Collar Bar
A simple collar bar that still makes a statement. This vintage gold tone top hat collar bar is simple, but quaint. One end unscrews for ease of use. Little ends remind me of top hats. These are meant to lift the tie a bit outwards for that classic vintage look. They can also be worn without a tie as an accessory. Your shirt should also have the hole in each collar that accept them. A great bar at a great price. Measures 1 3/4 inches long. Please check collar width prior to ordering to assure it will fit.
To your door in Canada may take up to 10 BUSINESS days. Generally items arrive sooner.
To your door in the U.S.A. may take up to 15 BUSINESS days as the item must clear Customs. Generally items arrive sooner.
Share this item with a friend. Use social buttons under product or, E-mail it to them by clicking the envelope. We do not collect, share, or use E-mails sent in this fashion.