Vintage Grey Cufflink Set.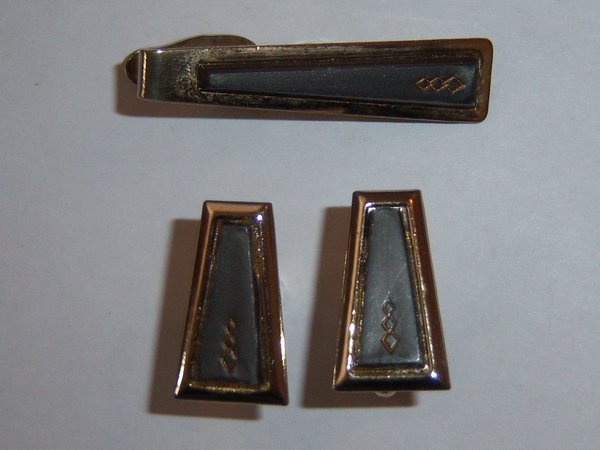 Vintage Grey Cufflink Set.
A three piece cufflink set including cuff links and tie clip. Grey tops Lucite tops feature a small gold tone ringed design. Body is gold tone and are a nice subtle set done in medium grey. Toggle closures on the cuff links. Alligator clip closure on the tie bar. Cuff link tops measure 3/4 inch long. Tie clip measures just over 1 1/2 inches long.
Share this item, and our shop, with a friend. Use social buttons under product. E-mail the listing to them by clicking the envelope symbol. We do not collect, share, or use any E-mails when using this method.