Vintage Rich Brown Leather Cufflinks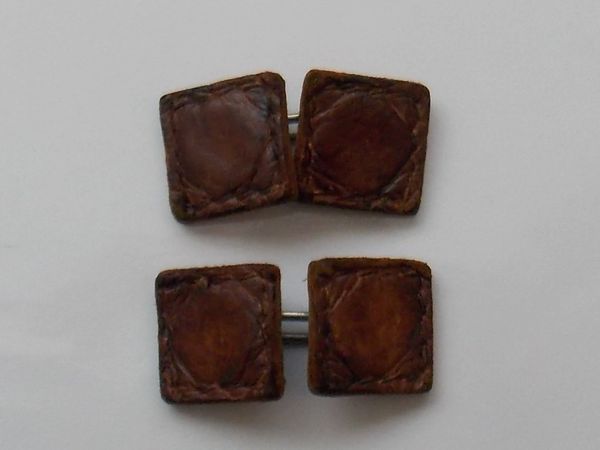 Vintage Rich Brown Leather Cufflinks
Set of vintage leather cufflinks in a rich brown colouration. Features square tops and a rare metal connection. Tops show the outline of the round button that lies just below the leather's surface. This adds to the charm of the set. Unique and lightweight, these would be a nice addition to any cufflink set. Tops measure 1/2 inch so please ensure your cufflink button holes can accommodate this size prior to ordering. Circa 1930's.




Era:
Art Deco



Size:

Square tops are 1/2 inch wide



Color:
Rich Brown



Material:
Leather, silver tone metal connection


Connection:

Metal wire



Issues:
Interior button has embossed its shape on tops



Origin:

France




Share us with the social buttons under every product. Press on the envelope icon to send an E-mail link to this product with a message from you. We do not save, share, or monitor these E-mails. Press on plus sign for more share options.