Vintage Green Russian Cufflinks. Shirt Studs.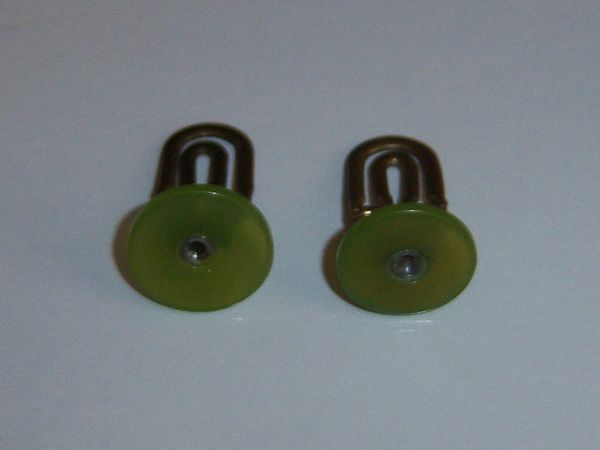 Vintage Green Russian Cufflinks. Shirt Studs.
Sold in lots of four each. These were a classic standard in vintage Russian cufflinks/shirt studs. Tops are green acrylic and, are translucent. You will see your button hole's stitching through these. More a unique addition to your collection, well suited for casual occasions. These cufflinks have the classic double hinged back and, are quite easy to use. The green cuff links will be for moments when you require a little "something simple-something different". Tops measure 1/2 inch wide. May also be used as shirt studs. If you need more to use as shirt studs message me with how many you need. We can work out a price on more. Each order comes with four each.
Origin: USSR/Latvia Import

Help us get the word out about our great shop. Share us with social buttons under every product. Use the envelope icon to E-mail a link to this listing to a friend with a message from you. We do not collect, share, or monitor these E-mails. We just don't believe in spamming our customers or browsers.